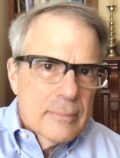 Retirement Income Journal is changing its business model. 
After more than 13 years (and almost 650 issues) as a subscription-based weekly publication, the RIJ website will become a free-standing online library and information resource, effective July 1. That's just three weeks from now.
Over the next few months, I plan to redesign the site. My goal will be to make the material that I've written and collected since April 2009 more accessible to visitors. The focus will still be on retirement income and annuities.
Beyond that, I will continue to write about annuities and retirement financing. I'll make new articles or books available on the site. Access to the new material will be limited for a certain period to RIJ's current and recent paid subscribers. 
Many of the details of the redesign are still to-be-determined. The upshot is that I'm taking a break from the pressure of a weekly news cycle. 
Dozens of readers, subscribers, contributors, sources, advertisers, family members and friends helped RIJ survive and thrive. It's premature to start thanking people, however; the show will still go on, but with a different format. 
© 2022 RIJ Publishing LLC. All rights reserved.