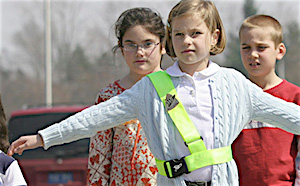 Pfau's new book shows the benefits of replacing bonds with annuities for less risk and more income in retirement.
Anecdotal Evidence
In a decade's worth of presentations, books and research papers, Pfau has arguably pierced the resistance of independent advisers to the floor-and-upside retirement income method (and to annuities) to a degree that others have not.
Bottomfeeders
A private equity firm and a pair of tech experts from Apollo Global and Aflac have up to $500 million to buy or reinsure risk-laden annuity books from life insurers.
Lincoln launches two new fee-based annuities for RIAs; Broadridge to buy Fi360; SEC forms Asset Management Advisory Committee; Schwab to offer Pacific Life fee-based investment-only variable annuity; Mesirow, Financial Soundings partner on 401(k) managed account service; More investors see a recession approaching: Allianz Life; Fraternals are feeling hazed: AM Best.
COVER STORIES YOU MAY HAVE MISSED
October 3, 2019
A fee-only adviser in Philadelphia used 'medically underwritten' or impaired annuities from Mutual of Omaha to increase the retirement incomes of older, single men in declining health.
September 26, 2019
This case study from Securities America uses life insurance to help a 'constrained' mass-affluent retired couple protect the surviving spouse from a partial loss of pension and Social Security income.
September 19, 2019
Nationwide Advisory Services and Great American announced moves this week aimed at making their fee-based annuities attractive and accessible to Registered Investment Advisors.